Painting, drawing, craft courses
These courses are designed for any kid who enjoys drawing, painting, modelling and mixing materials. In our Studio we will do clay modelling and decoration, paint with pencils on big surfaces, draw and experiment paper modelling also as papier-mâché, create hand-made paper sheets and decorate them in many ways, knead and work salt dough and various recycled materials. All these activities are carried out in a suitable space where kids feel encouraged to be creative.
Duration: 12 consecutive lessons
Attendance: weekly
Children from 6 to 12 years old:
Wednesday: 16.45 to 18.15
Thursday: 17.00 to 18.30
Friday: 16.45 to 18.15
Children from 3 to 5 years old:
Monday 17.00 to 18.15
Price: 140 Euro€ + 10€ annual membership card
Required: an apron
Course location: Via G. Onofri 4/A Bologna
Not all courses might actually take place.
For further information, contact Antonio Postacchini: info.disegnoinsegno@gmail.com – Phone:3349574983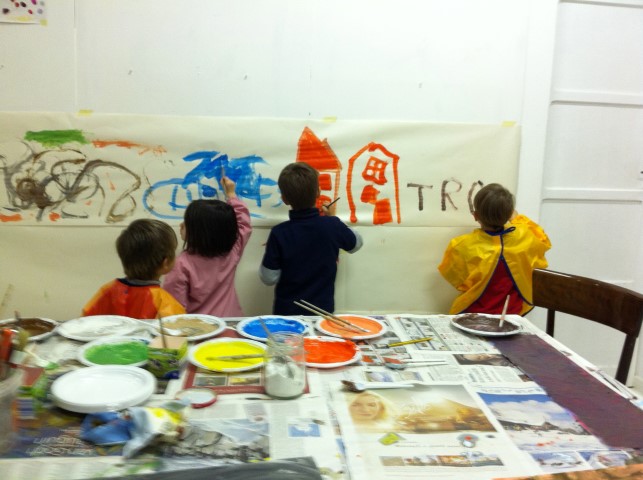 Images of our kids classes (3-5 years old)
Images of our kids classes (6-12 years old)